Want a copy of…
MY TOP 10 TIPS
FOR SUCCESSFULLY PAIRING WINE WITH VEGETABLES
Pairing plant-based dishes with wine is not nearly as complicated or bland as you've been led to believe. 
 With my simple pairing tips, you will discover how to pair a wide range of wines with fun and flavorful plant-based meals.
This free guide will show you…

 Which kind of wines most frequently pair best with plants

 How to think about pairings for a successful outcome

 When at a loss, tips for a no-fail wine for your meal

Why plant-based foods are more food-friendly than you think!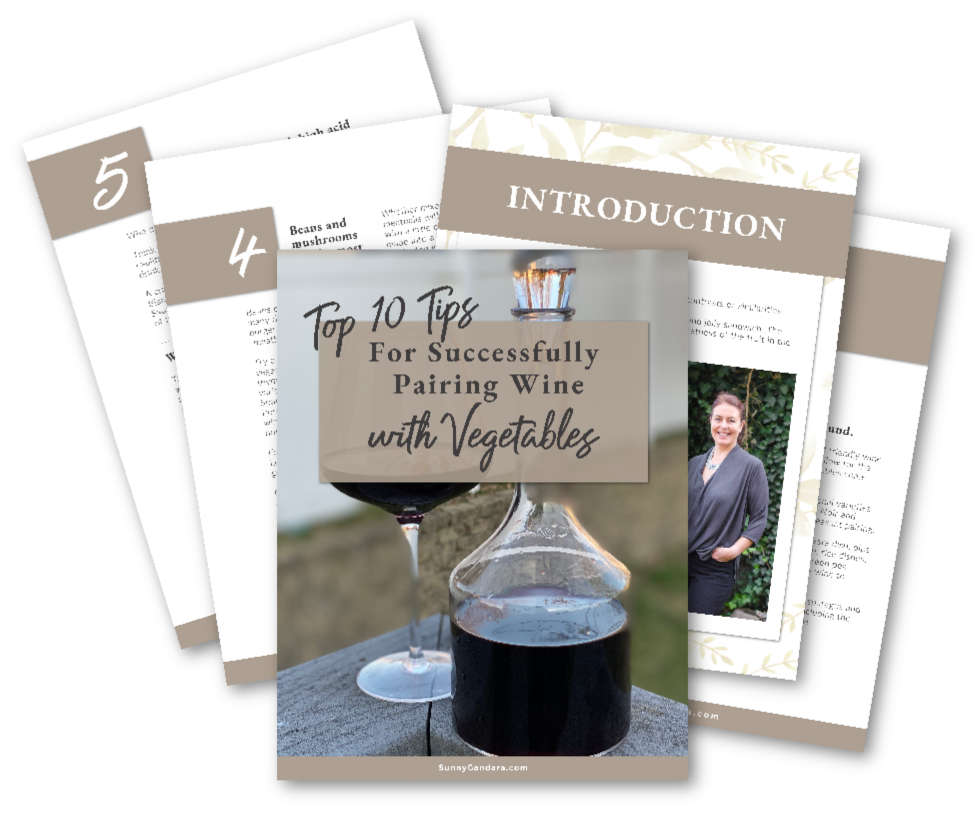 About Sunny
Sunny is a professionally trained chef and wine consultant with over 15 years of experience in the food and wine industry. She had her own catering company for seven years, and today she is a vegan food and wine blogger.
A certified holistic health coach specializing in plant-based nutrition, Sunny loves cooking with whole, plant-based foods that are in season and supporting local farmers.
She is the United States Brand Director for Querciabella, a vegan and organic winery in Tuscany, Italy as well as the global wine director for Matthew Kenney Cuisine, a world-wide plant-based restaurant group.
Discover how to pair wine with plant-based dishes