Vegan Cheese & Wine Pairing
Do you think being vegan means you have to give up gourmet experiences like wine and cheese pairing events?

The answer, and good news, is absolutely not!
The even better news is that today you can get some incredible vegan cheeses that would fool even the toughest traditional cheese connoisseur. Maybe the best news is that you now can do a cheese and wine pairing virtually – with me! 🙂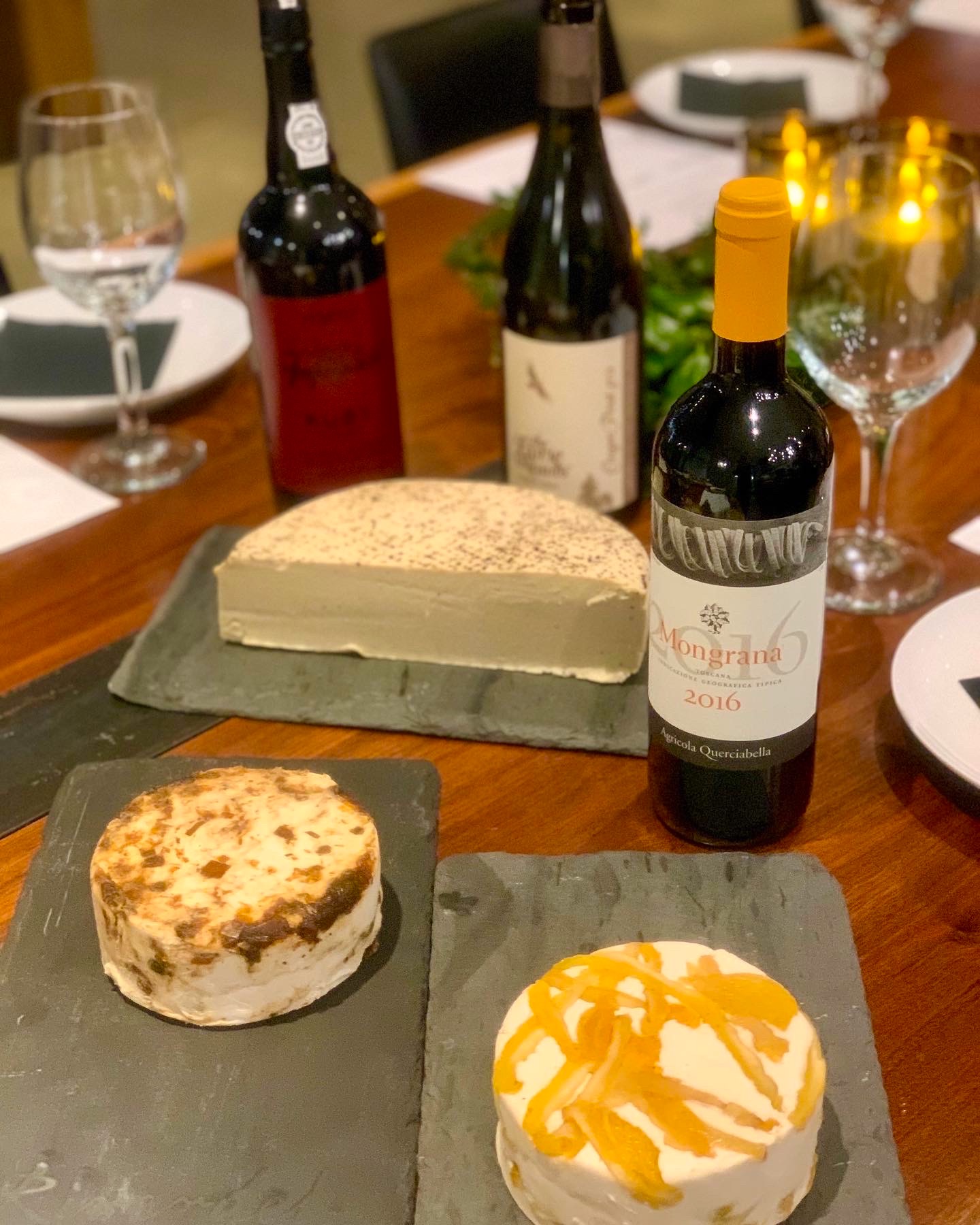 I
n this master class, you'll discover several vegan cheeses that you should absolutely try out. Each cheese will be paired with a different wine that is also vegan and organic.
You will learn some basic "rules" for what makes a magical pairing and we'll dive into why sometimes pairing cheeses with wine can be a little trickier than regular food and wine pairings.
When you register for the class, I will give you options for both ordering the cheese and wine so you can watch along with your own snack and drink. It will be a fun-filled hour that will open your eyes to plant-based living gourmet style!
Sunny is a professionally trained chef and wine consultant with over 15 years of experience in the food and wine industry. She had her own catering company for seven years, and today she is a vegan food blogger.
A certified holistic health coach specializing in plant-based nutrition, Sunny loves cooking with whole, plant-based foods that are in season and supporting local farmers.
For several years, she held the position as the United States Brand Director for Querciabella, a vegan and organic winery in Tuscany, Italy as well as the global wine director for Matthew Kenney Cuisine, a world-wide plant-based restaurant group.