CONNECTION THROUGH COOKING
Norvegan Midsummer Recipes
Join me for some food, fun, and drinks, and the second Norvegan class in my online series Connection Through Cooking!
In this class, we'll be whipping up some fun dishes to celebrate Memorial day weekend.
Memorial Day marks the beginning of grilling season, and you might think to yourself: What on earth do I make that is plant-based and that all my meat-loving friends and family will love too?
Burgers and hot dogs of course!
These universally loved foods are easy to turn plant-based and guess what: we turn these "naughty foods" into something that is good for you too! Win-win!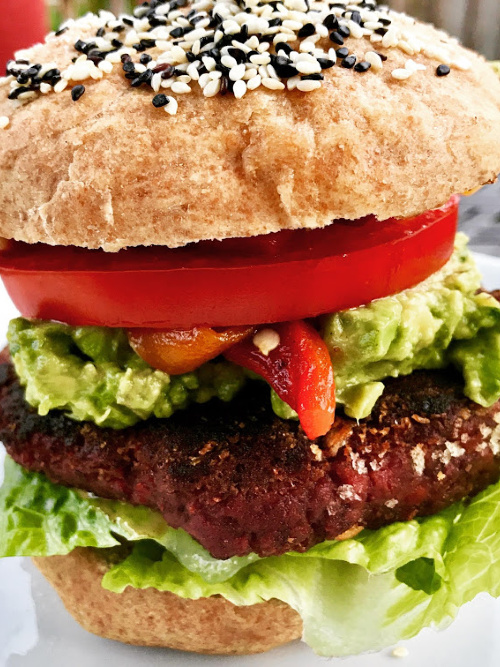 Here's what we'll be cooking together:
Nordic Beet Burgers with Pickled Cucumbers and Dill Mayo
Carrot Hot Dogs topped with a creamy Vegan Shrimp Salad
(yes it sounds weird but you won't believe how good it tastes!)

Red, White, and Blue Sangria Sparkler
I'll teach you how to infuse the most flavor into the simplest of dishes that will make people wonder why they don't eat more plants, more often!
This is a chance to whip up something different, yet classic for your friends and family (or just yourself!), and learn new flavors and techniques!
Sunny is a professionally trained chef and wine consultant with over 15 years of experience in the food and wine industry. She had her own catering company for seven years, and today she is a vegan food blogger.
A certified holistic health coach specializing in plant-based nutrition, Sunny loves cooking with whole, plant-based foods that are in season and supporting local farmers.
Sunny is the proud founder of The Plant Curious Table, offering plant-based food and wine education and consulting to both private and corporate groups.