With colder and darker days creeping in and social gatherings still not advisable, I love curling up in the evening with a good movie and a nice glass of wine. I happen to be so lucky to work for the Italian winery Querciabella in Tuscany, which is also 100% organic, vegan, and biodynamic and who craft some amazing bottlings. From approachable to more demanding and serious, all the wines are incredibly food-friendly and will please anyone from beginners to more advanced wine lovers.
Querciabella's wines have such big personalities, I thought it would be fun to try and pair them with some of my favorite movies. My ideas are listed below. I hope they may inspire you to pick up one or a few of these bottles or to try your own combinations and have fun pairing wine with your favorite movies!
MONGRANA
Suggestion: a comedy or chick flick.
Why: because Mongrana is like such a movie: fun and non-committal, and you get in a good mood when drinking it.
My pick: Bridesmaids. One of my favorites in this category that I can watch again and again. Just like I'm always happy to drink Mongrana, again and again.
The wine and the movie are both good reminders to not take yourself (or wine) too seriously and to remember to enjoy life. I believe that sipping on some Mongrana will help you achieve just that.
CHIANTI CLASSICO
Suggestion: An authentic, blockbuster movie that can not be replicated.
My pick: The Godfather part II.
Why: This movie was a must-see after watching the original Godfather (much like you have to take a second sip once you taste our Chianti Classico). The movie was released in 1974, the same year Querciabella was founded.
And of course, it's Italian. And memorable. A classic. Just like our Chianti Classico.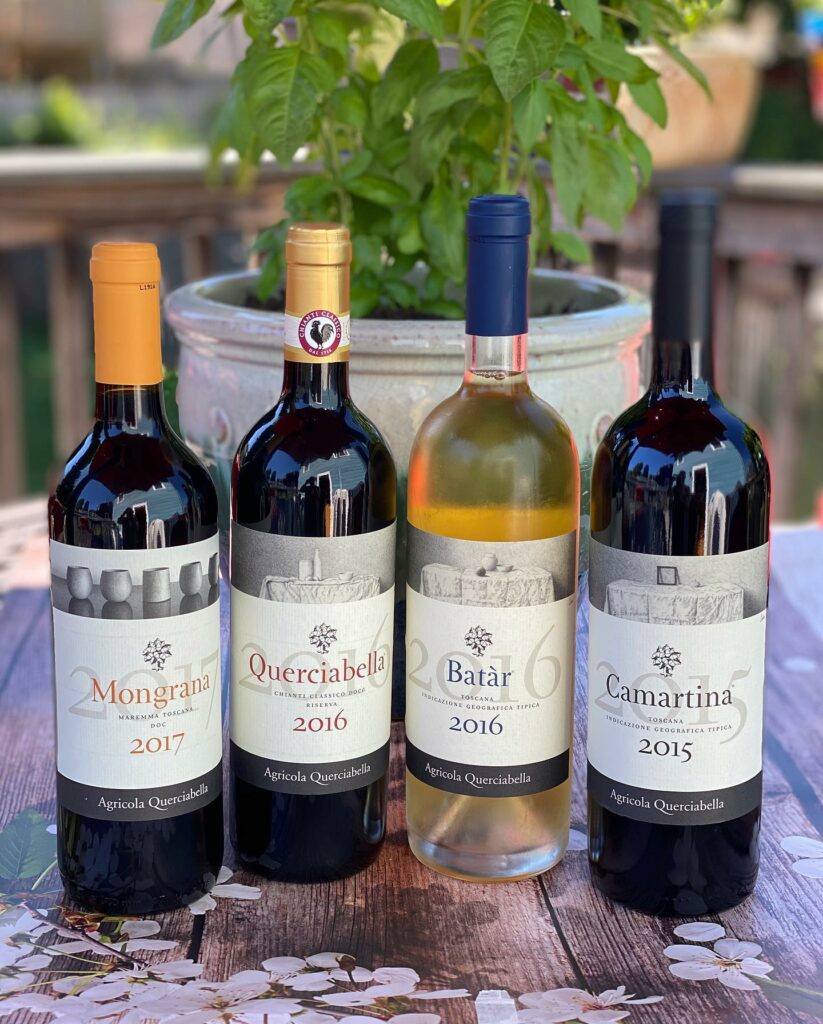 CHIANTI CLASSICO RISERVA
Suggestion: A thoughtful movie that holds your attention to the very end.
My pick: Mulholland Drive
Why: You can watch it a hundred times and still get something different out of it each time. Because our Chianti Classico Riserva is the same way and will express how much consideration has gone into the creation of making it. 100% Sangiovese like our other Chianti Classico, it will definitely grasp you from the first sip and hold on to your senses until its very long finish.
TURPINO
Suggestion #1: A movie that makes you think
Suggestion #2: Movies that don't get the attention they deserve
My pick #1: The Usual Suspect. Because Turpinio is anything but. It's an unusual blend of Syrah, Cabernet Franc, and Merlot. Some people might not know what to do with it but once you taste it, it will definitely make you think. And love it too.
My pick #2: The River Wild, featuring Meryl Streep, my favorite actress… and much like everyone knows she's one of the best in her field, for some reason this one film or performance has remained unappreciated, compared to the others (think our other wines). You just need to go back and watch it / try it another time and see what I mean.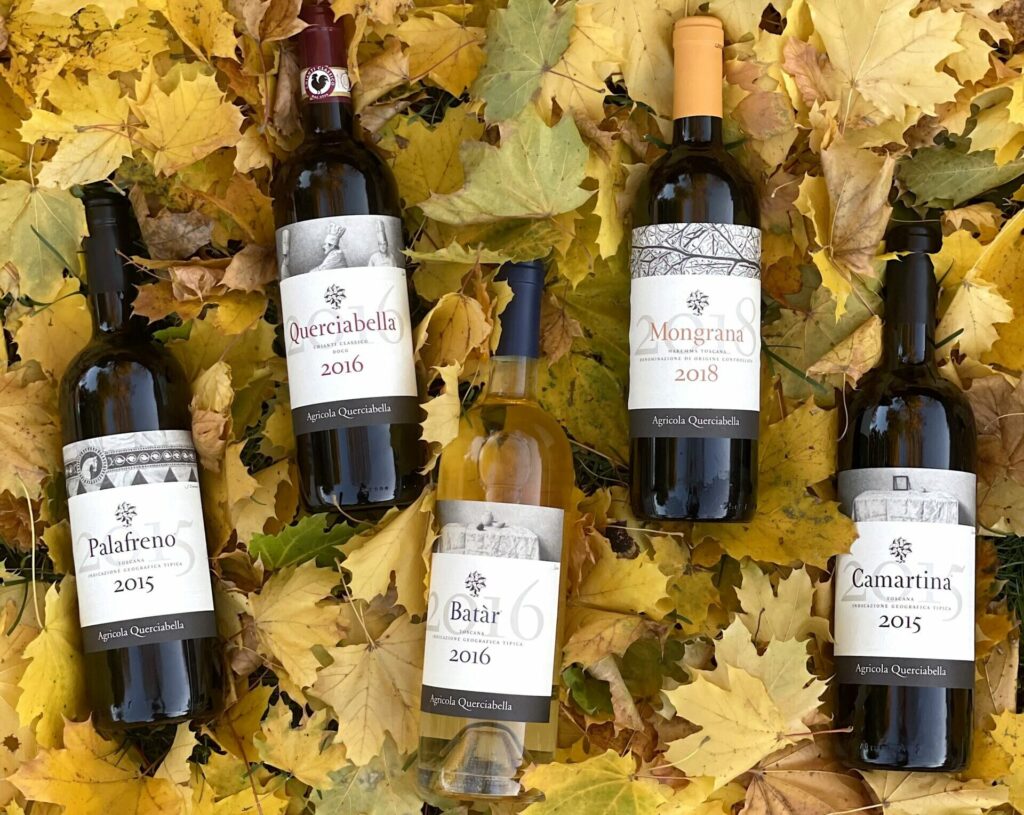 Camartina
Suggestion: A good movie about food
Why: because Camartina awakens your taste buds' demand for food to be enjoyed properly.
My pick: Big Night Out. Even though it's not a vegan food movie, it shows the love these brothers have for food and each other. this brotherly love can be likened to the relationship between Sangiovese and Cabernet Sauvignon. They work so well together.
Second pic: Babette's Feast, a Danish movie about two sisters who live in the country and where pleasures of any kind are quite sinful. Then they get a taste of a different way of life via a French housekeeper who arrives on the scene … which I like to my countrymen of Norway being introduced to Italian wine and the sensory pleasures that brings 🙂
BATAR
Suggestion: a movie that makes you go WOW!
My pick: The Matrix
Why: A cult classic meets a cult wine. Because "wow' is most likely what you will think or say when you take a sip of Batar. It's not what you expect, but ends up blowing your mind. I love it when people expect a certain something but then end up getting surprised beyond their imagination. Like when they try Batàr.
PALAFRENO
Suggestion: a movie that defies popular opinion
My pick: Sideways
Why: Because.. well, irony. Palafreno is not your typical Merlot. Miles, the main character in the movie, is a 'wine snob' and in one scene expresses his disdain for Merlot. Yet at the end of the movie ends up drinking what he says is one of his most treasured bottles in his collection, a 1961 Chateau Cheval Blanc… which happens to be a blend of that very same grape he said he hates—Merlot.
Palafreno will blow your mind as you drink it. Not only is it a monovarietal wine—100% Merlot— but grown in Tuscany and of a stature comparable to many high-end Bordeauxs.
Conclusion
Don't judge a wine by anything other than YOUR senses.
Not because of what anybody else says, what you read online or in magazines or watch in movies… rather make an effort to taste as many wines as possible with an open mind.
If it brings you pleasure—isn't that the main idea and the most important thing?