At the risk of sounding like I'm bragging, I've made a lot of cookies in my life, and this recipe I'm sharing with you today is my absolute favorite and one I think could win over a lot of fans.
Personally I'm not a huge cookie fan, but my husband is. He particularly loves these and begs me to bake them at least every other week (maybe a little more often now during these quarantine times). I am actually shocked I didn't have a recipe for chocolate chip cookies on my blog until now; another one of those 'obvious' recipes that belongs on any self-respecting food blog 🙂
Everyone has their favorite recipe, but I encourage you to try this one out too and let me know what you think.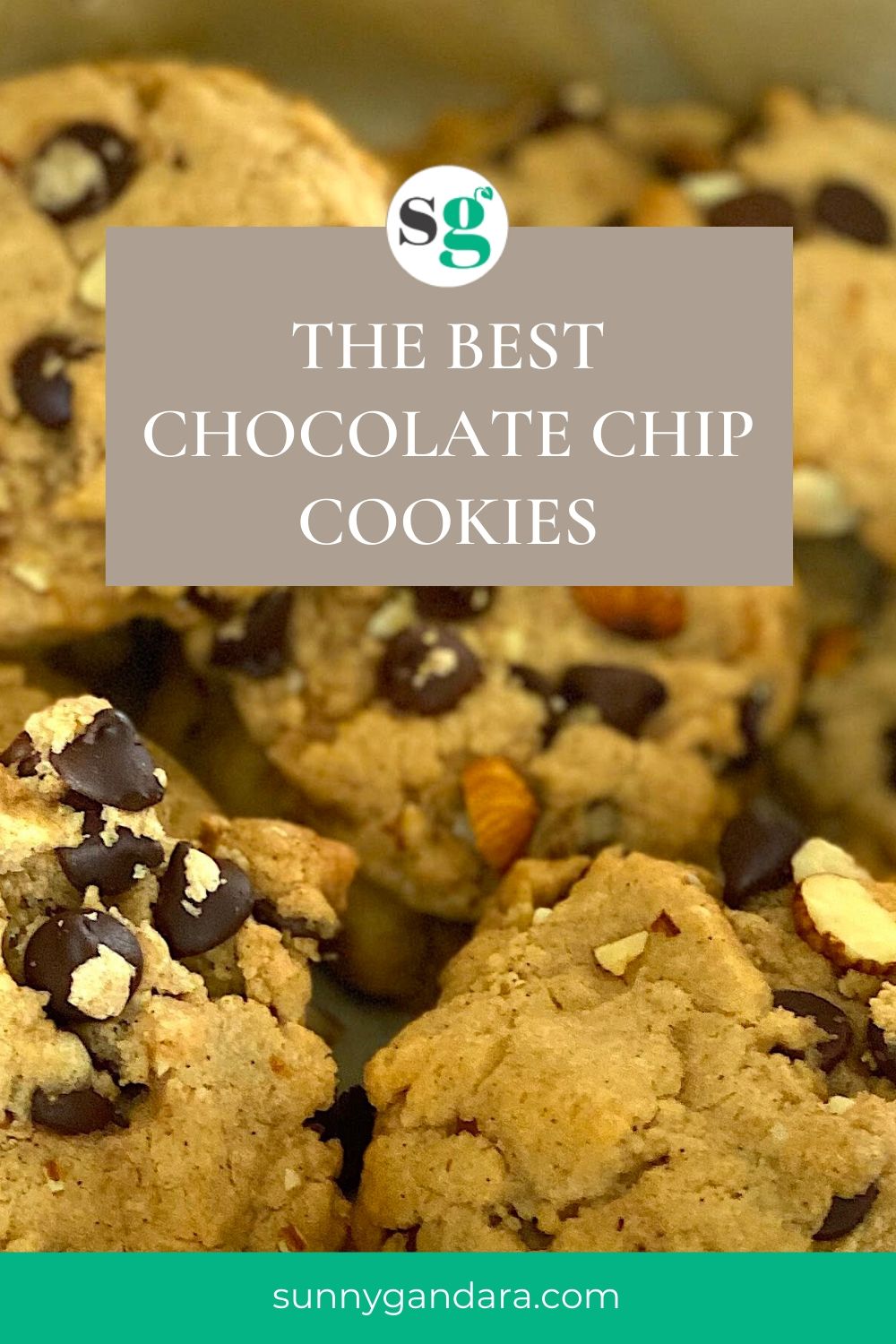 I've done a lot of research when it comes to baking and cookies, and I often find a lot of wonderful recipes through Cooking Illustrated and America's Test Kitchen. This recipe is definitely inspired by their experiments and must give credit where credit is due.
The key to these cookies is to use all brown sugar instead of white, which creates a richer flavor, as well as adding almond butter. This adds a nutty, toffee-like taste that is even better than butter.
Finally, resting the batter for at least an hour, but no longer than 4 hours. This gives the protein and starches in the flour a chance to start breaking down, and the sugar will hydrate the batter and help retain the moisture during cooking, preventing drying out of the cookie.
Alternatively, you can make the dough ahead of time. Wrap the dough and store in the refrigerator for up to 24 hours. Just let the dough rest for about 30 min at room temperature before portioning and baking it.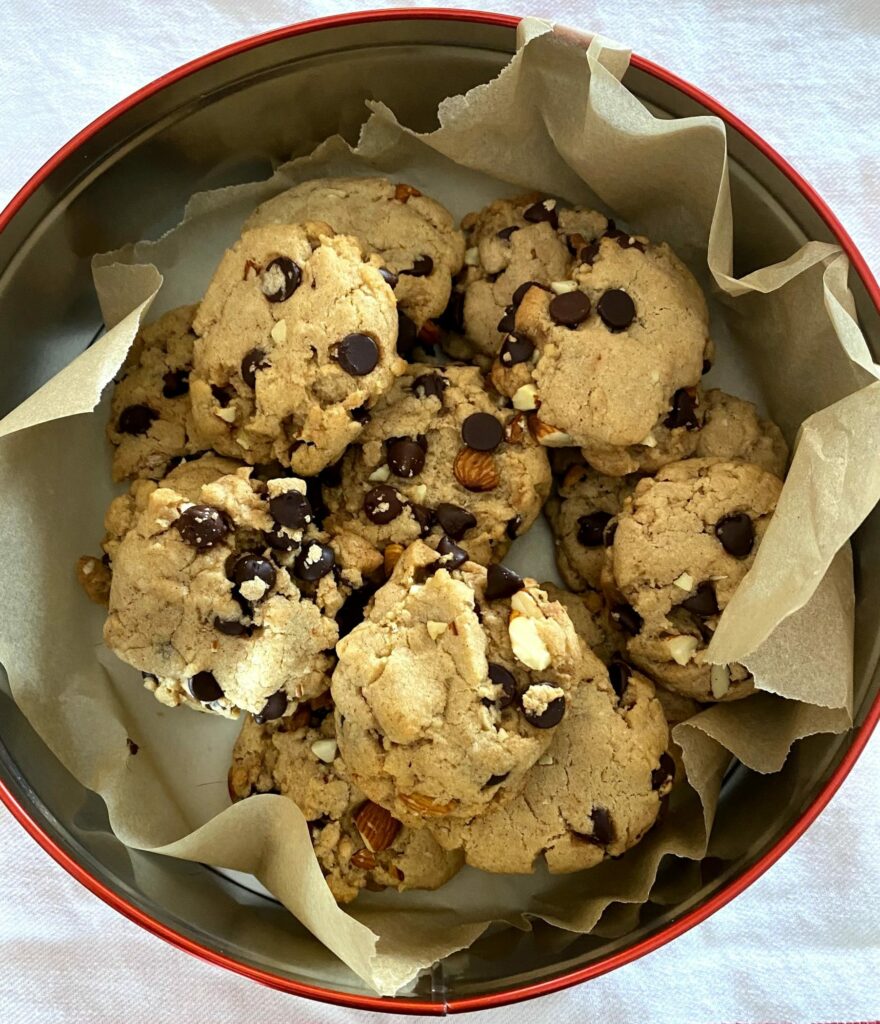 Pour yourself a nice glass of cold oat milk and limit yourself to 4 cookies in one sitting if you can!
BEST CHOCOLATE CHIP COOKIES
Makes 16 cookies
2 cups (250 g) all-purpose flour
2 tsp baking powder
¼ tsp baking soda
½ tsp salt
1 1/3 cups (265 g) packed organic light brown sugar
½ cup (1.25dl) refined coconut oil, melted and cooled
6 tbsp water, room temperature
Heaping ⅓ cup (about 5 tbsp) unsalted creamy almond butter
2 tsp vanilla extract
1 ¼ cups (220 g) bittersweet or semisweet chocolate chips
½ cups (1.25 dl) chopped pecans, almonds or nuts of your choice (optional)
Line 2 baking sheets with parchment paper, and preheat oven to 350° Fahrenheit (180° Celcius).
Whisk flour, baking powder, baking soda, and salt together in a medium bowl. In a separate large bowl. whisk the sugar with melted oil, water, almond butter, and vanilla extract until smooth. With a rubber spatula, stir in the flour mixture until just combined, then fold in the chocolate chips, and optional nuts if using.
Cover the bowl with plastic wrap and let rest at room temperature for at least 1 hour, maximum of 4 hours. Portion out the dough into 16 pieces, and place them 2 inches apart on the cookie sheets.
Bake the cookies about 12-14 minutes (1 sheet at a time) until lightly golden, rotating sheet halfway through baking. Let cookies cool on the sheet before serving.
You can store the cookies for 3-4 days at room temperature in a tight container.