One of the most incredulous things about my blog is that I don't have a recipe for banana bread… until now, that is.
That doesn't mean I haven't spent countless weeks, months, even years, trying to perfect a recipe I'm happy with. Not that banana bread is particularly difficult to make, it's just that I want the flavors, texture and look of the bread to be as close to perfection as possible. I'm happy to share that this recipe fulfills these criteria, and then some.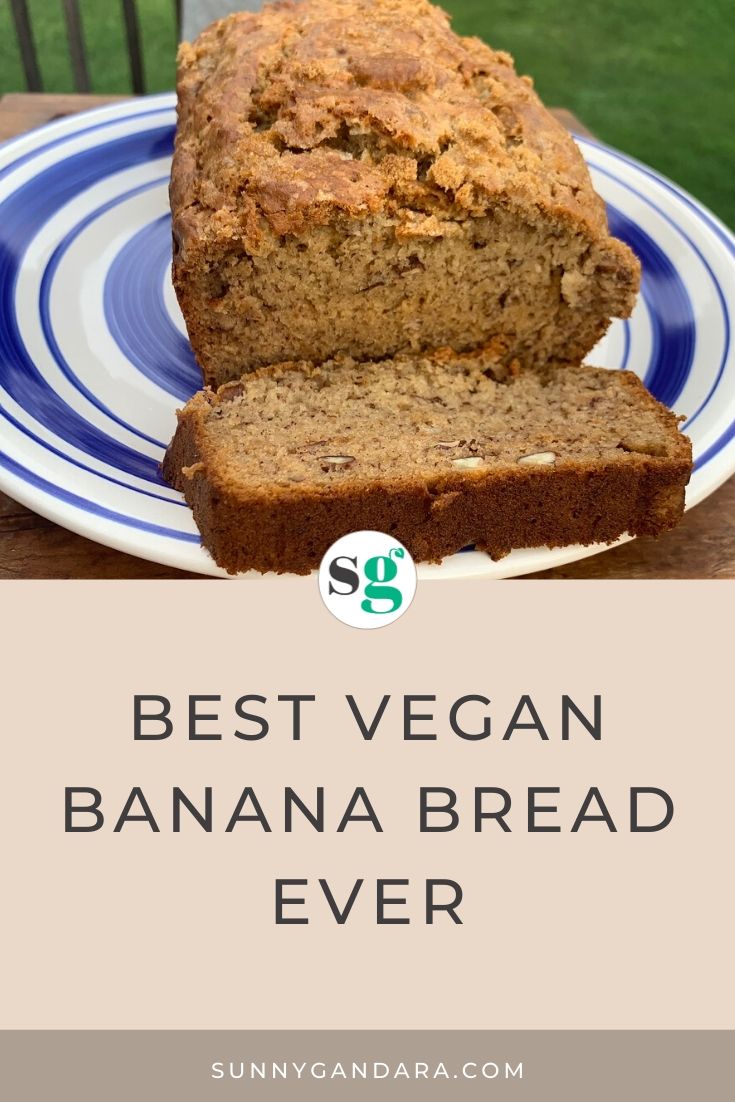 If you're vegan like me, you probably eat by bananas by the dozens. We use them in smoothies, pancakes, waffles, cookies, make ice cream of frozen treats out of them, top our yogurt, chia seed puddings and oatmeal bowls with sliced bananas, or eat them raw or in fruit salads. But even devout banana lovers may end up with an overage of bananas, and I don't know about you—but I don't love eating them raw when they are overripe. In comes a solution: Make delicious banana bread!
Just one tip: Don't use mushy, super brown/ black bananas, they need to still have some firmness to them, otherwise your banana bread will be too soggy! Bananas that are just right also have the right starchiness, which helps add a great crumb and texture.
Plain banana bread is great, but I love adding a little chopped chocolate and toasted nuts to the batter as well. What you have is a bit of decadence on your hands, and a wonderful treat you can have in the afternoon with your cup of tea.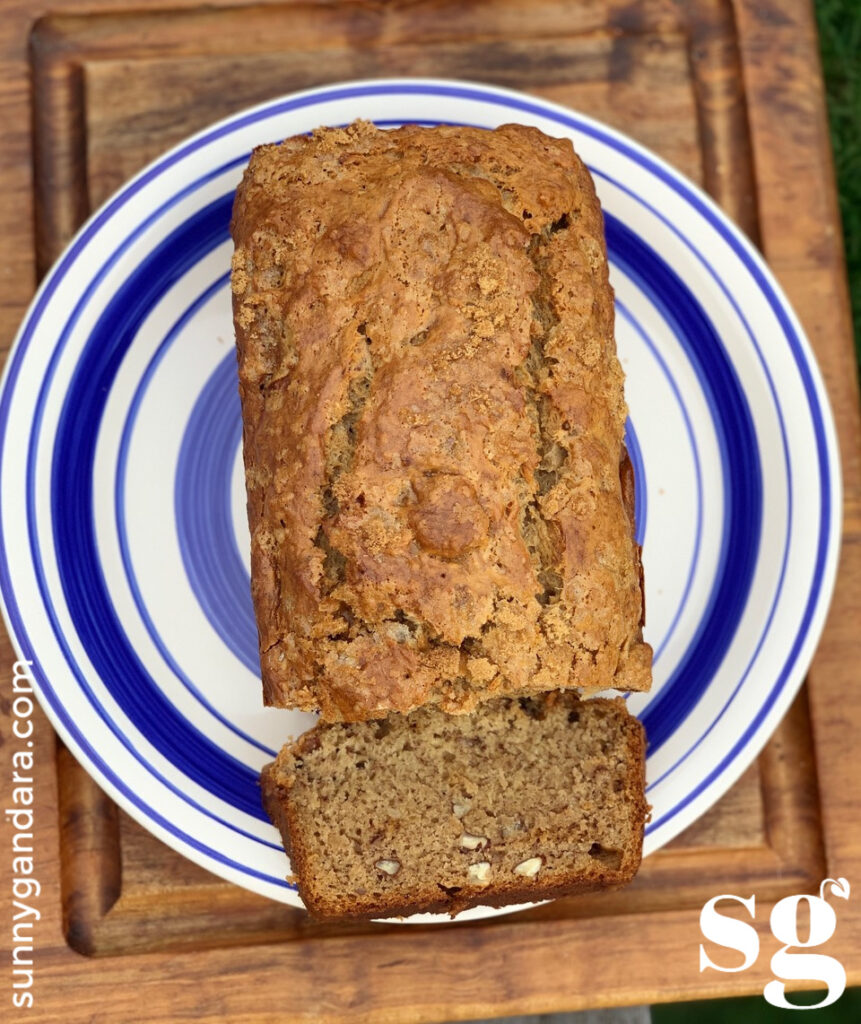 BEST EVER VEGAN BANANA BREAD
Makes 1 loaf
2 cups (250 grams) all-purpose flour
¾ cups (180 grams) organic cane sugar
1 tsp baking soda
½ tsp salt
½ cup (75 grams) chopped walnuts (optional)
3 large ripe bananas or 4 medium ripe bananas
1 stick (8 tbsp) melted vegan butter or 8 tbsp refined coconut oil
2 tsp vanilla extract
½ cup (115 g) unflavored almond yogurt
1 tbsp lemon juice
½ cup (75 grams) dark chocolate chips or chopped dark chocolate
1-2 tbsp organic brown sugar for topping (optional)
Preheat the oven to 350° Fahrenheit (180° Celsius) and adjust the rack to the lower middle position in the oven. Line a 9×5 inch pan (23x13cm) with parchment paper, with the paper hanging over the sides, and set aside.
Whisk the flour, sugar, baking soda, salt and walnuts (if using) together in a bowl and set aside.
Peel the bananas and add the chunks to a food processor. Pulse about 10 times until you have some a few small lumps remaining. Add the oil or butter, vanilla extract, almond yogurt and lemon juice to the bananas and pulse a few more times until you have just very small, pea-sized lumps remaining.
Gently fold into the dry flour mixture (do not overmix) until no streaks of flour are left. Add in the chocolate chunks/chips. Sprinkle the brown sugar on top if using.
Pour the batter into the prepared loaf pan and bake in the oven about 1 hour, rotating the loaf pan halfway through. Bread is done when a cake tester inserted in the middle comes out clean. Cool on a rack for at least 30 min-1 hour before slicing into it.