The tequila category has exploded these past years and there are now more brands than ever before on the market. According to Drizly, an online ordering and delivery platform of alcoholic products, tequila was the third largest spirit category in 2021, and is set to beat out vodka this year to become the largest category by volume. Not bad!
So what is the fascination with tequila?
I believe it's the sense of place and its authenticity – there's nothing that speaks of Mexican culture and cuisine quite like tequila. This spirit also lends itself very well to a variety of cocktails and flavor combinations, something I love experimenting with.
Admittedly, I don't drink much tequila. My choice always falls on gin in the hard spirit category and cognac in the colder winter months. But with so much excitement in this genre, I wanted to find out and pick a bottle to celebrate Cinco de Mayo.
My choice fell on Casa Dragones, because I wanted to select a bottle that was Mexican-produced and female-produced, the latter rarer in a typically male-dominated field.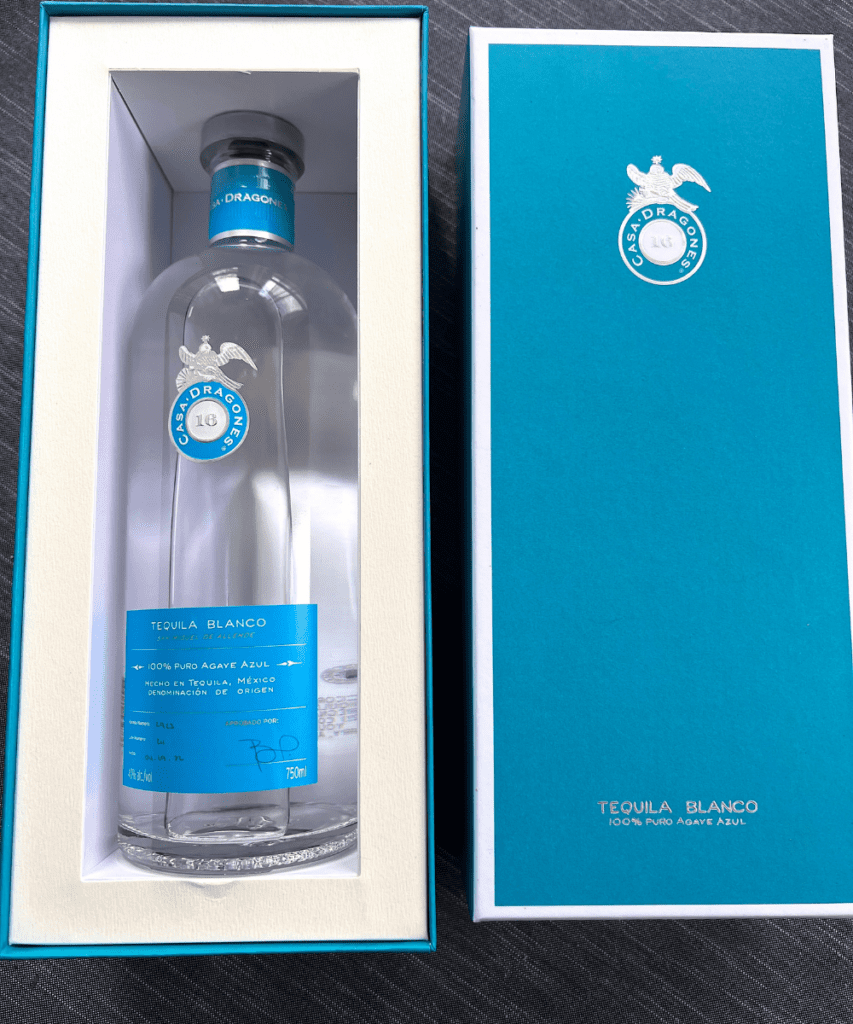 Casa Dragones
This small bath tequila is made from 100% blue agave that is twice distilled, and headed up by Bertha González Nieves. She was the first woman to be certified as 'Maestra Tequilera' by the Academia Mexicana de Catadores de Tequila, the organization recognized by The Tequila Regulatory Council.
Before entering the world of tequila, Nieves represented Mexico as a cultural ambassador to Japan. Later, Nieves served for over ten years as a top executive within Grupo Jose Cuervo, the largest tequila producer in the world.
Fun fact: Bertha has been crowned as 'the First Lady of Tequila' and is said to be one of Oprah's favorite tequilas.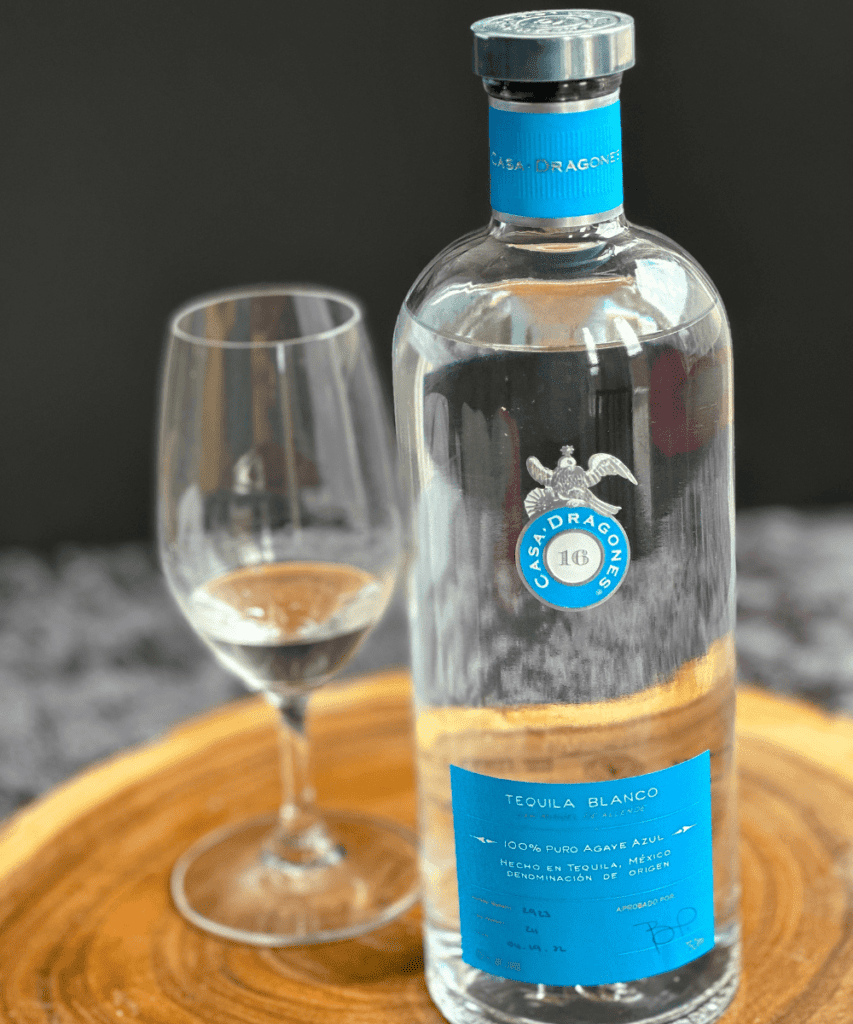 Casa Dragones also has an interesting and inspiring story, based on the history of Los Dragones of San Miguel de Allende, which features prominently in the foundation of modern Mexico. San Miguel was a very prosperous town in the 1700s, and the Dragones were the Queen's most elite cavalry to protect her interests in that town.
The Dragones began to question the heavy taxes imposed on the Mexican people. Led by General Ignacio Illende, they joince forces with influential leaders in the church, including Father Hidalgo, the parish priest in nearby Dolores, to seek independence from Spain.
In short, they forever changed the face of Mexico and sparked Mexico's independence movement.
Casa Dragones bottles commemorate this important date in Mexican history with a '16' on its label and a '16' inscribed on the bottom of every Casa Dragones Blanco bottle. 16 is also the address at La Casa Dragones.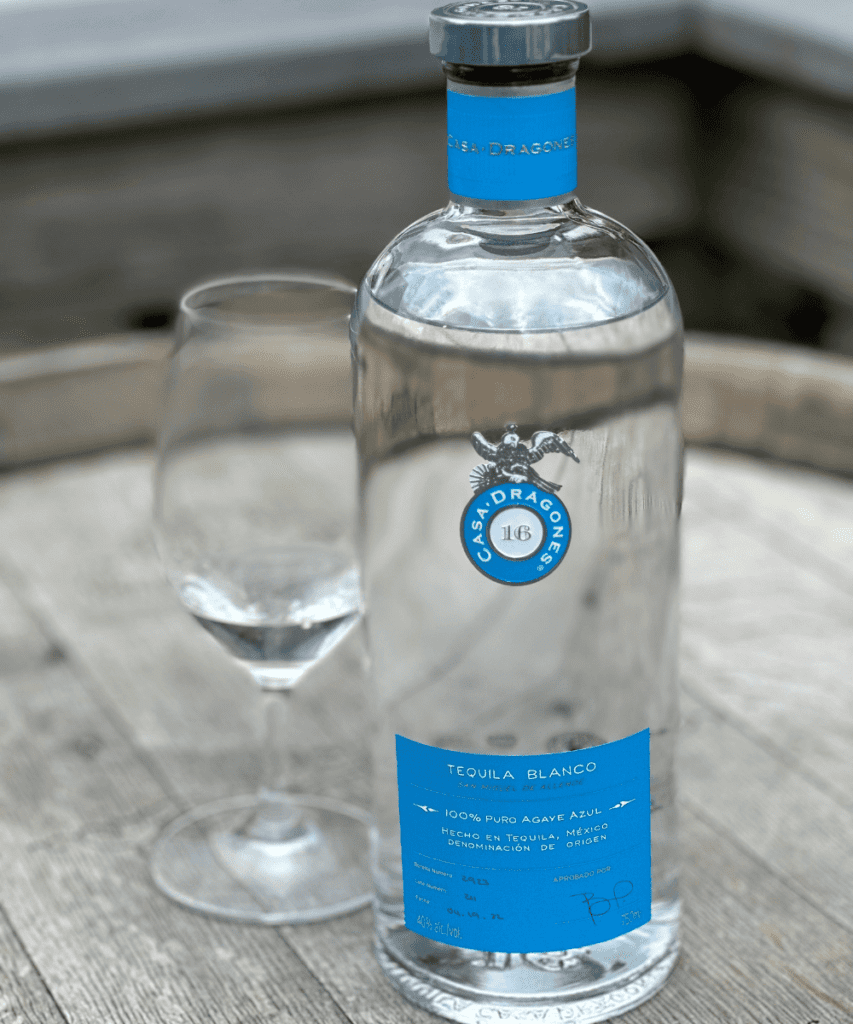 I chose Casa Dragone's Blanco Tequila and was surprised at all the subtle layers of aromas and flavors that came out of the glass as I first sipped it neat. This is not the lighter fuel you may have been introduced to in your younger years!
Full-bodied palate and lightly sweet on both the nose and in the mouth, it has light, familiar grassy aromas but also loads of fruit flavors like grapefruit, mango, and coconut with mint, anise, and cloves, and light vanilla notes.
Some purists might think this strays too much from the classic tequilas as the agave notes are very faint with an extremely smooth mouthfeel and no 'bite'. One might say you either love it or hate it. Count me in the prior group – I think it's a very elegant tequila even those who profess to not like this spirit might enjoy.
Although I love a classic, pure margarita, I crafted three different flavored margaritas to celebrate Cinco de Mayo and hope you will try them out.
Tequila is such a fun and versatile drink and it's best enjoyed with Mexican cuisine so check out my post on Chile Rellenos with Cilantro-Lime Rice and Frijoles Refritos!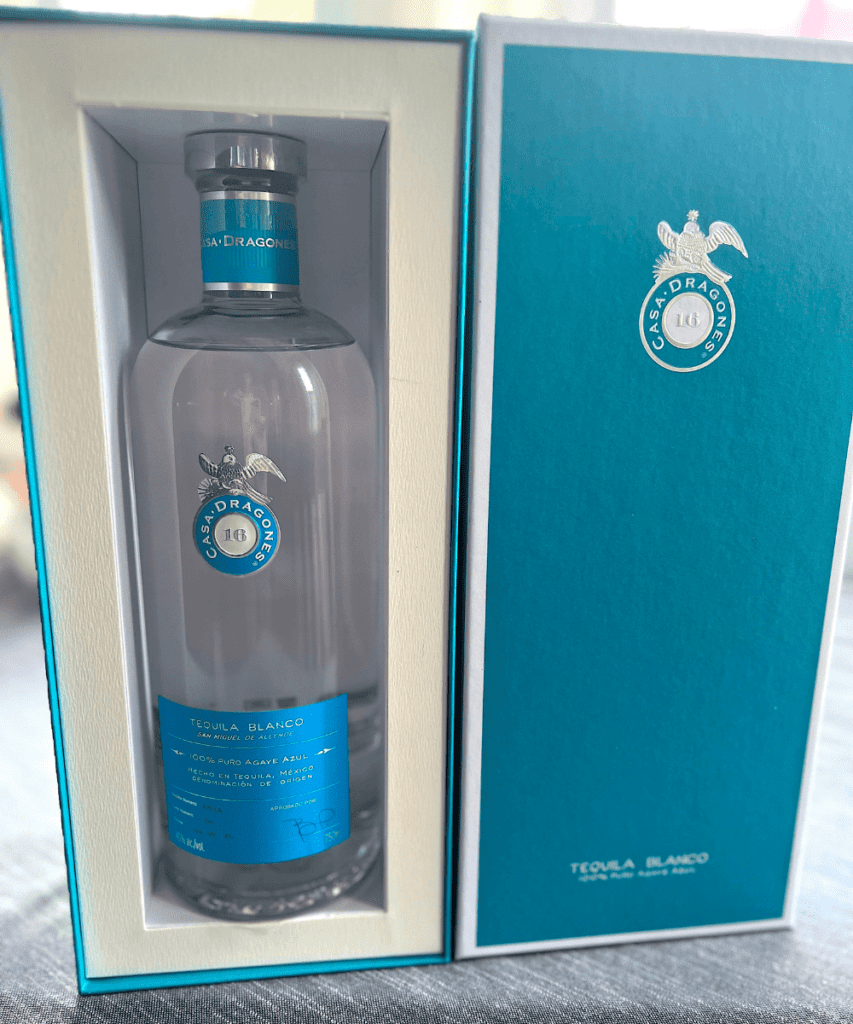 PINEAPPLE MARGARITA
I'm always amazed at how well pineapple pairs with tequila, this is my favorite combination of all and this comes from someone who doesn't particularly love fruity drinks! If you don't have a juicer, you can purée the pineapple chunks in a blender and double strain the juice. Never think to use boxed juice ever!
2 ounces blanco tequila
½ ounce Orange liqueur (like Cointreau, Curaçao, or Grand Marnier)
4 ounces fresh pineapple juice
1 ounce fresh lime juice
Combine all ingredients in a shaker, fill with ice and shake well for 15 seconds. Strain into a rocks glass filled with fresh ice and garnish with a pineapple slice.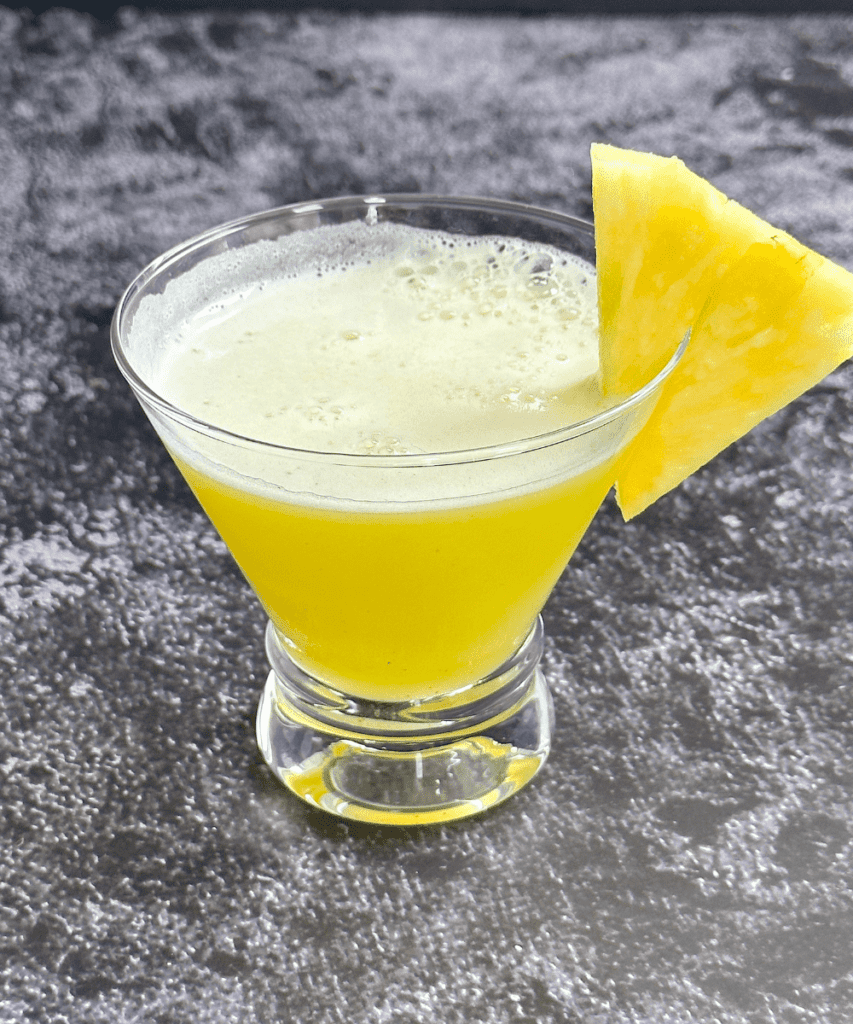 CUCUMBER MARGARITA
Ok, so this might be my favorite of the three. The cool flavors of the cucumber marry perfectly with fresh mint and is a beautiful vessel for the smooth blanco tequila. I like to use English cucumbers but regular hothouse cucumbers will work in their peak season, just remember to peel and seed them. A perfect summer drink!
2 ounces blanco tequila
5-6 fresh mint leaves
½ ounce orange liquor (like Cointreau, Curaçao, or Grand Marnier)
4 ounces fresh cucumber juice
1 ounce lime juice
Muddle the mint leaves with the orange liqueur in the bottom of a shaker or in a mixing glass for a few seconds to bring out the oils in the mint, then add the remaining ingredients. Fill with ice and shake vigorously for 15 seconds. Strain into a rocks glass filled with fresh ice and garnish with a cucumber slice and additional mint leaves.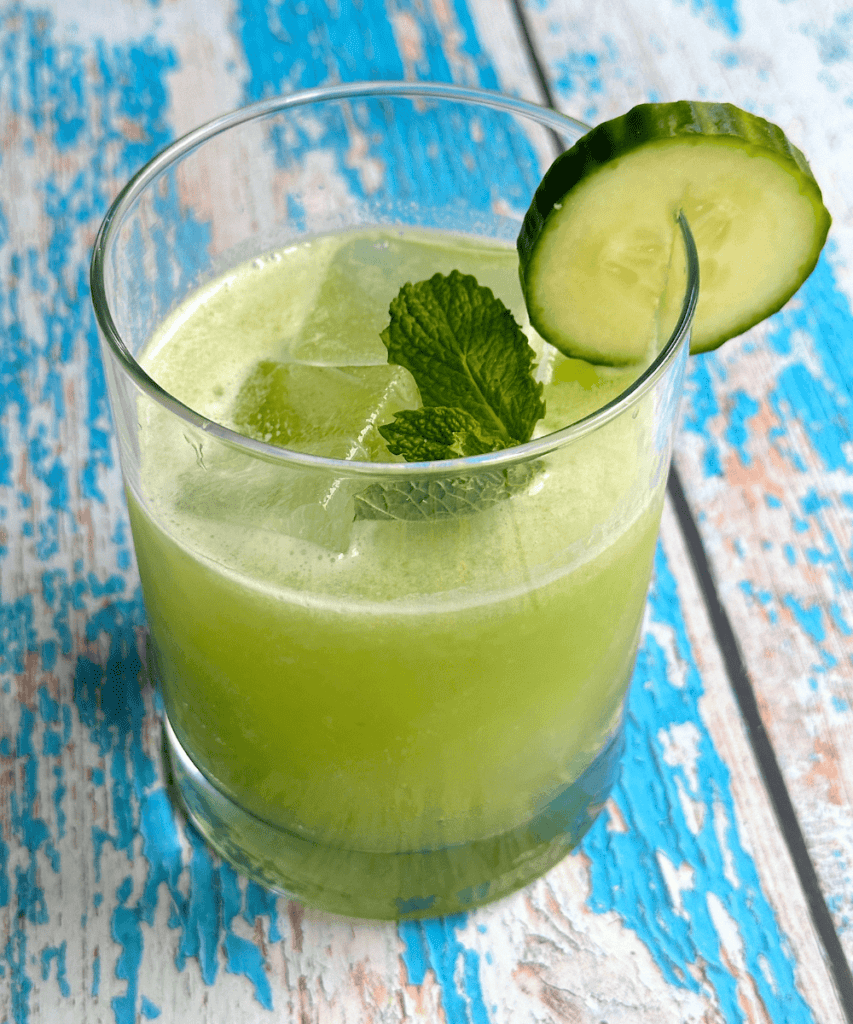 MANGO-ORANGE MARGARITA
Mango on its own can be quite overpowering and cloying to me, so I added some fresh orange juice which helped brighten up the drink and give it more acidity, You can add the mango chunks to a high-speed blender and strain if you don't have a juicer, just keep in mind the mixture will be very thick. This could be a potential frozen drink too if you want to go that route. With a sugary rim, I'd almost treat this drink as a boozy dessert!
2 ounces blanco tequila
½ oz orange liqueur (like Cointreau, Curaçao or Grand Marnier)
2 ounces mango juice
2 ounces fresh orange juice
1 ounce fresh lime juice
Combine ¼ cup sugar and the zest of an orange and spread out on a plate. Cut a slice of lime and run it around the rim of a rocks glass. Dip it in the sugar-orange zest mixture and coat the rim well. Fill with fresh ice.
Combine all ingredients in a shaker, fill with ice and shake vigorously for 15 seconds. Strain into the prepared rocks glass and serve.