When are dumplings not a good idea? They really are my "vegan chicken" soup for the soul, and the meal is even more satisfying when you've made the dumplings all yourself. These wonton dumplings filled with wild mushrooms and chives are absolutely heavenly and a meal I turn to when I want to nourish my cravings for a special meal.
The classic filling of wonton dumplings is often pork, but I think wild mushrooms are so much more flavorful and delicious (not to mention healthier!) and you can still add the other traditional ingredients like chives, garlic and scallions.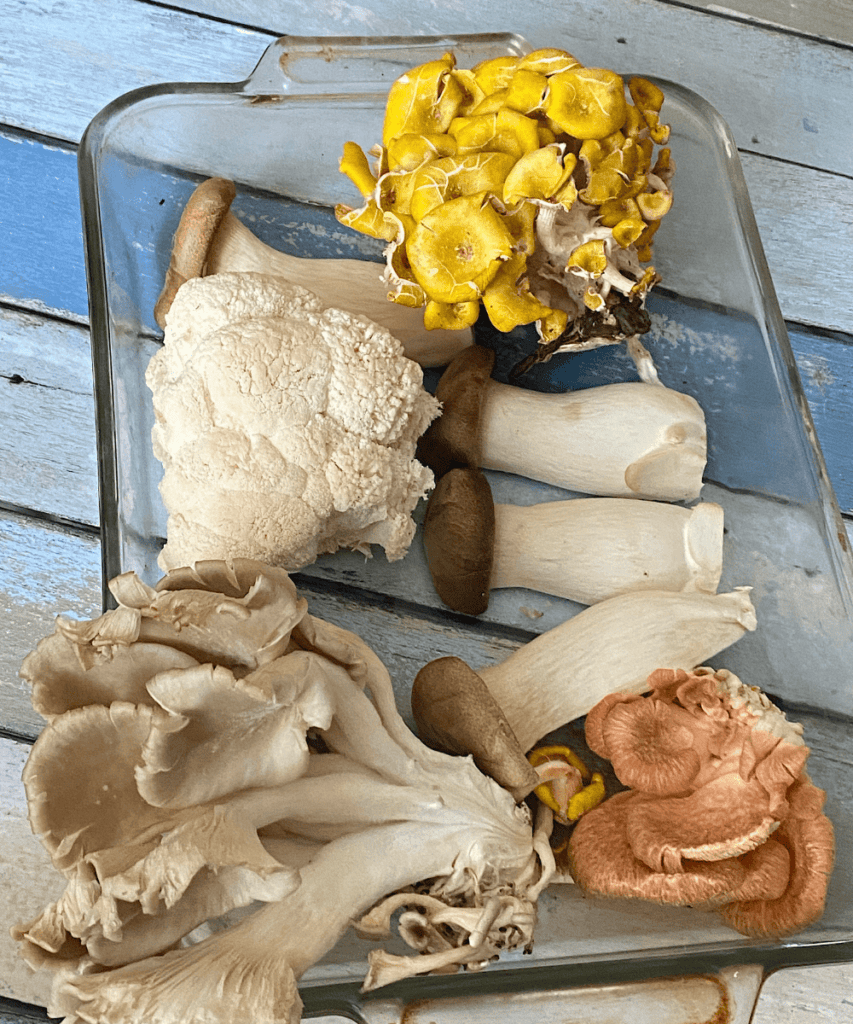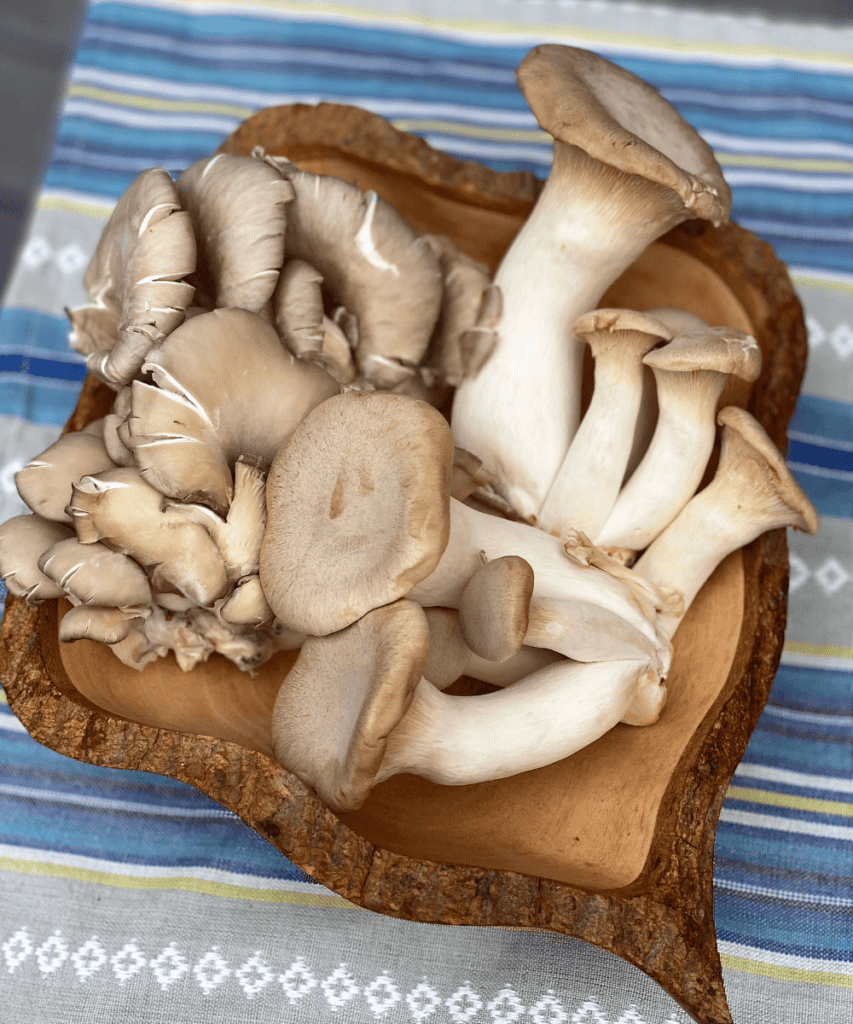 Roasting the ginger for the broth brings up such depth of flavor. While raw ginger often brings a piercing spice to dishes which can be challenging when thinking of wine pairings, roasting contributes a smokiness and more umami which pairs so well with the mushrooms and provides a larger canvas of potential wine partners.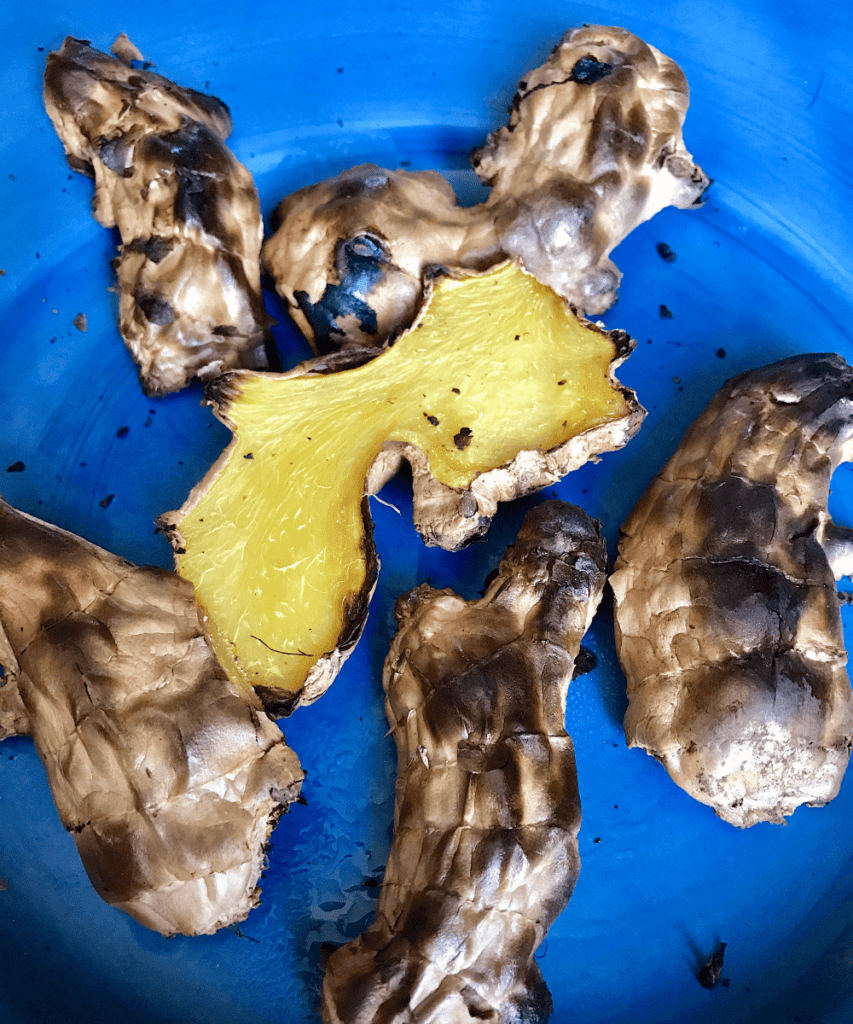 While this dish may take a little work, I would encourage you to make an event of it and get together in the kitchen and assemble these dumplings, it's so much more fun!
Put on some music, catch up on the latest with your friends and maybe even double this recipe batch and you can freeze the dumplings for many future meals!
When it comes to wine pairings, there are so many ways you can go with these delicious dumplings. Not to sound obvious, but of course champagne or some type of dry sparkling wine would go very well with this dish, as would a great dry sherry. A fruity Pinot Gris or a Grüner Veltliner would be great, the latter echoing many of the green herbs and vegetables found in these dishes, like basil and scallions.

Here are a couple of wines I recommend: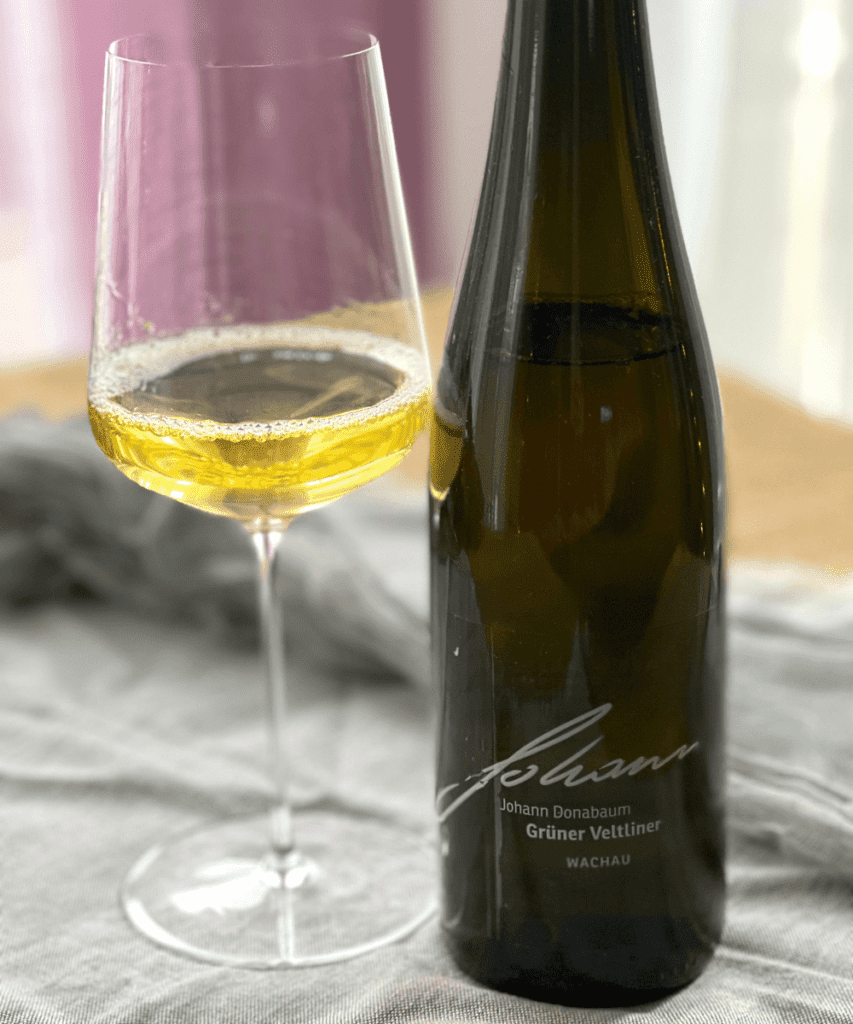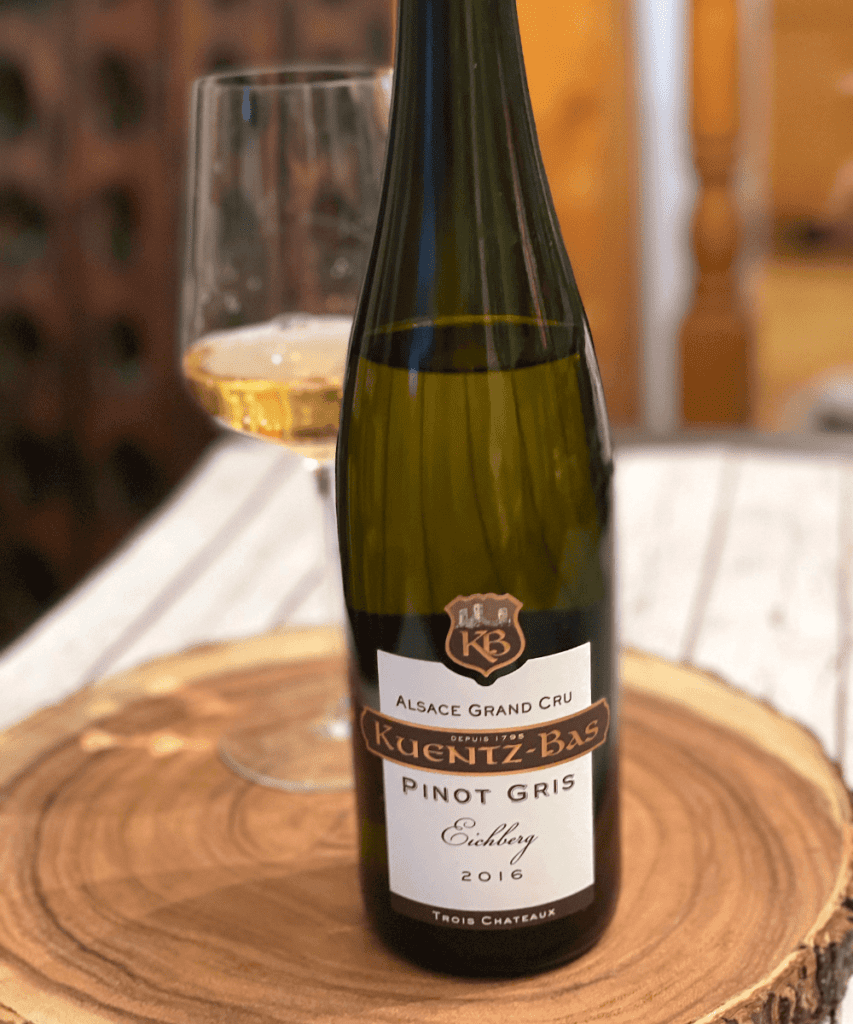 If you're more of a Chardonnay fan, I could see a nice, full bodied Chardonnay with a bit of age go well with the wild mushrooms in the filling as well as the roasted ginger flavor of the broth.
Another factor to keep in mind is that the wonton dumplings are boiled, not fried, so you may want to choose a wine with a creamier mouthfeel to mimic the softer texture of the dumplings. It could be a creamy Chardonnay, a softer, riper red wine or a rich, full bodied rosé.
The texture is why I chose not to pair this dish with a traditional wine made from grapes, but to embrace sake, also to mimic the ingredients used in the broth. Typically, rice wine (aka sake) is much creamier and softer and a terrific partner to this brothy dumpling dish.
I chose a bottle of Urakasumi Junami-shu, which is a medium-dry sake made from local Manamusume rice. It is fermented at low temperatures using in-house yeast, which contributes some additional umami notes, perfect for the rich mushroom content in this dish. It's a gentle sake that creeps up on you with both sweet and savory flavors of peach, caramelized hazelnuts and white pepper. I'd enjoy this both chilled and at room temperature.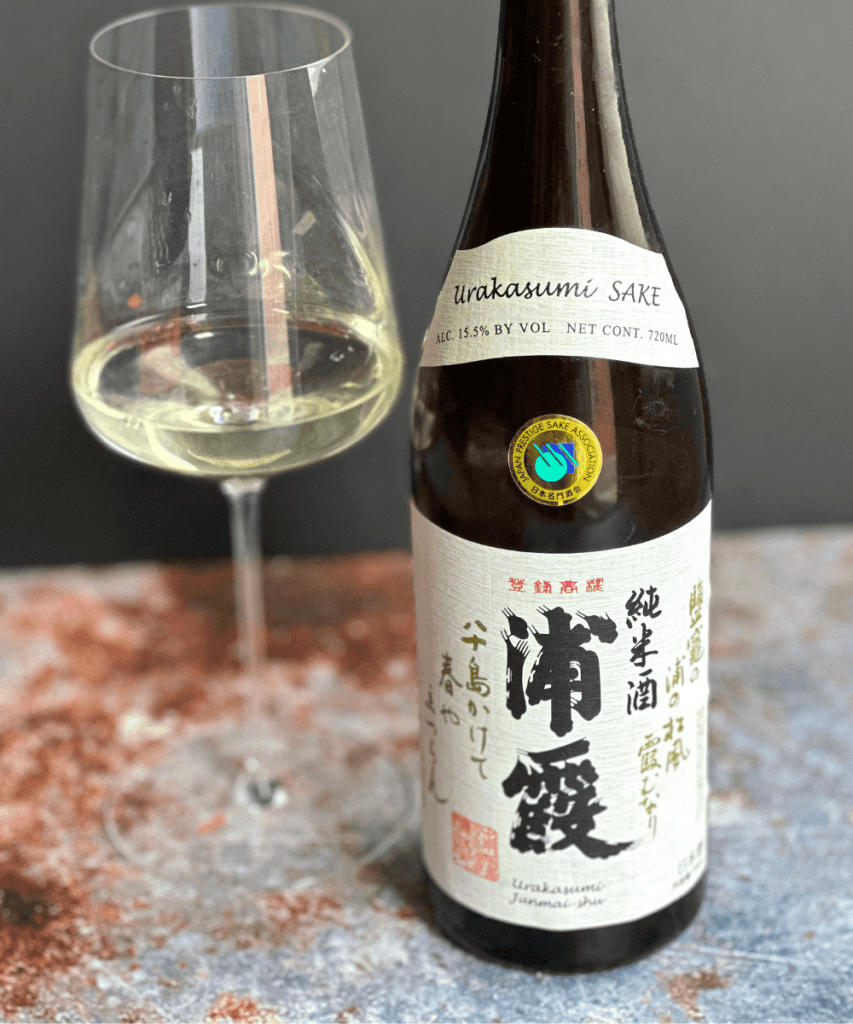 I hope I've encouraged you to try sake and more so – this recipe! Remember: Those who cook and eat together, stay together 🙂
WILD MUSHROOM WONTON DUMPLINGS IN GINGER BROTH
Makes about 40 dumplings
1 ½ tablespoon toasted sesame oil
3 large minced shallots
2 large garlic cloves, minced
About 400 grams (4 cups) mixed wild mushrooms such as oyster, maitake, shiitake
⅓ cup (80 ml) mirin
1 cup (50 grams) fresh chives, minced
About 40 square wonton wrappers, thawed if frozen
For the broth:
1 tablespoon toasted sesame oil
4 cloves garlic, roughly chopped
2 shallots, peeled and quartered
3 tablespoons sake (or substitute rice vinegar or Shaoxing wine)
6 cups (1 1/2 liter) vegetable broth
2 tablespoons mirin
2 tablespoons soy sauce
¼ cup (4 tablespoons) roasted ginger*
Salt and pepper to taste
For the garnish:

Thai Basil (or sub regular basil)
Red chilis such as Thai chilis
Sliced scallions
Lime wedges
*To make roasted ginger:
Pick a large piece of ginger that is fresh and "fat" (not flat or that looks like it's dried out and old).

Place the unpeeled ginger in the oven for about 475 degrees Fahrenheit (240 degrees Celsius) for an hour, flipping it half way. If not charred enough, you can place it under a broiler for a few minutes until you get the desired look/consistency of slightly softened.

Throw the ginger in a high speed blender (with skin and all) and purée. You might need to add a few tablespoons of water to get it going. Keeps in fridge in an airtight container for a 3-4 weeks.
To make the wonton filling:
Heat up the sesame oil in a large sauté pan over medium-high heat. Throw in the shallots with a couple of big pinches of kosher or sea salt, sauté for a couple of minutes until the shallots start to become translucent. Deglaze the pan with mirin, and add in the garlic and cook for another minute or two.
Add the wild mushrooms to the pan, and cook them for several minutes until they start to soften and take on a brownish color, then season with a few pinches of salt and pepper. Pull away from the heat and add in the chives. Set aside and let cool.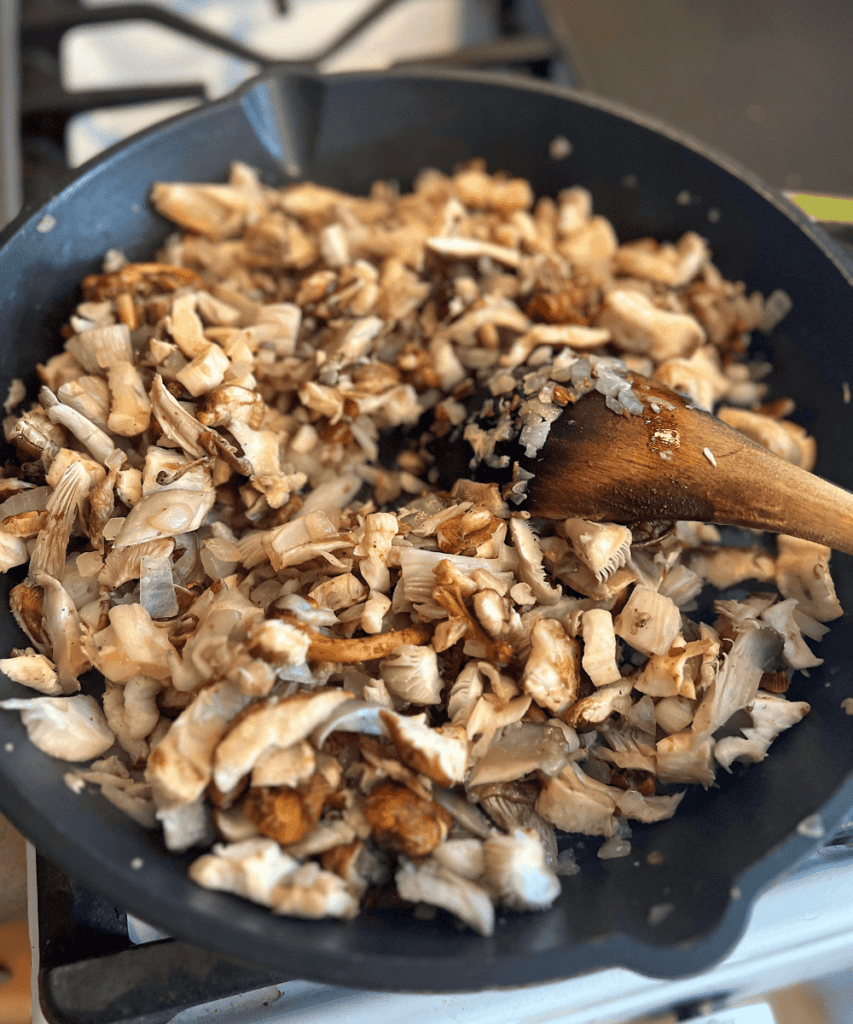 Prepare two small sheet pans lined with parchment paper or silpats.
Proceed to assemble the wontons as demonstrated in the video below, adding a heaping teaspoon of mushroom filling in each dumpling.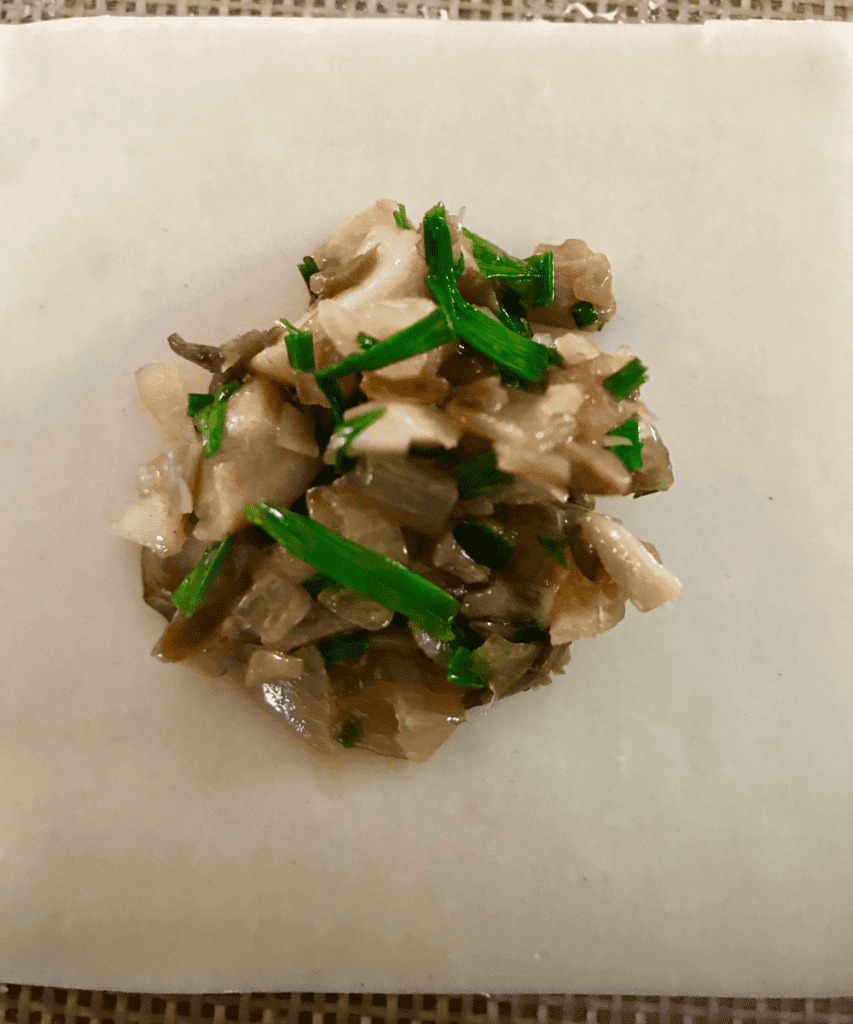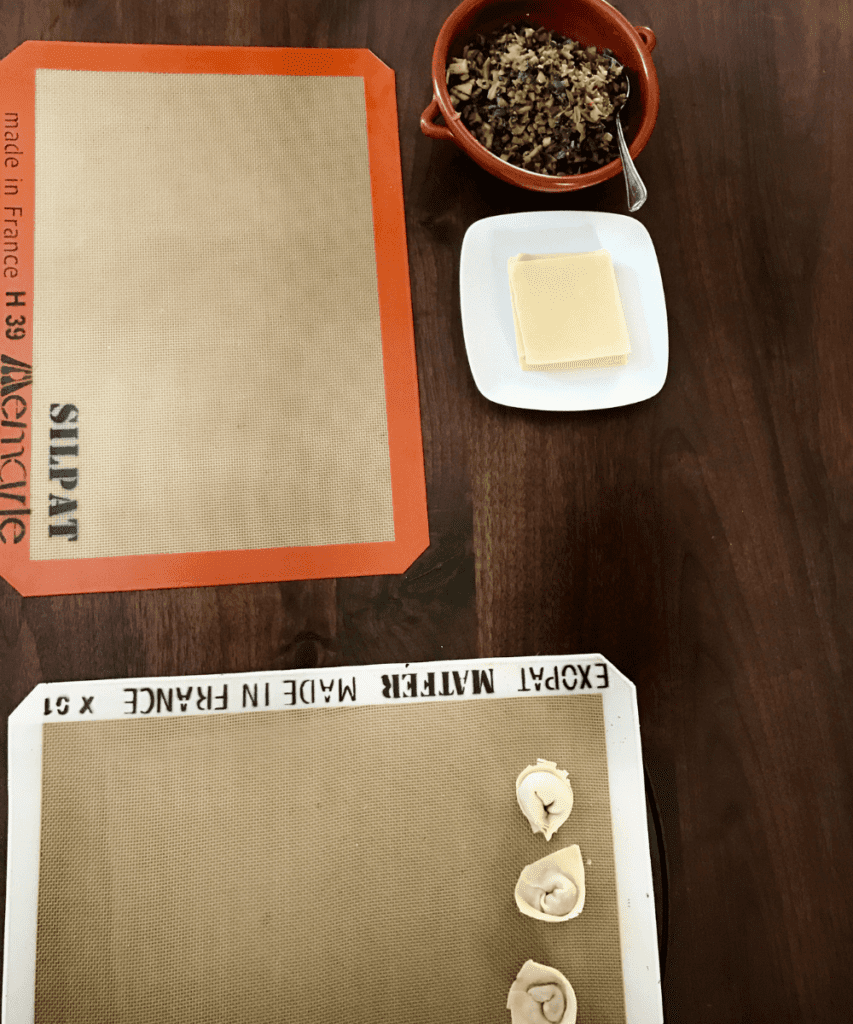 Once all the wontons have been filled, place the trays in the freezer for 1-2 hours, alternatively once they are frozen you can also add them into a ziplock bag and keep in fridge until you are ready to use, they should keep for at least a couple of months.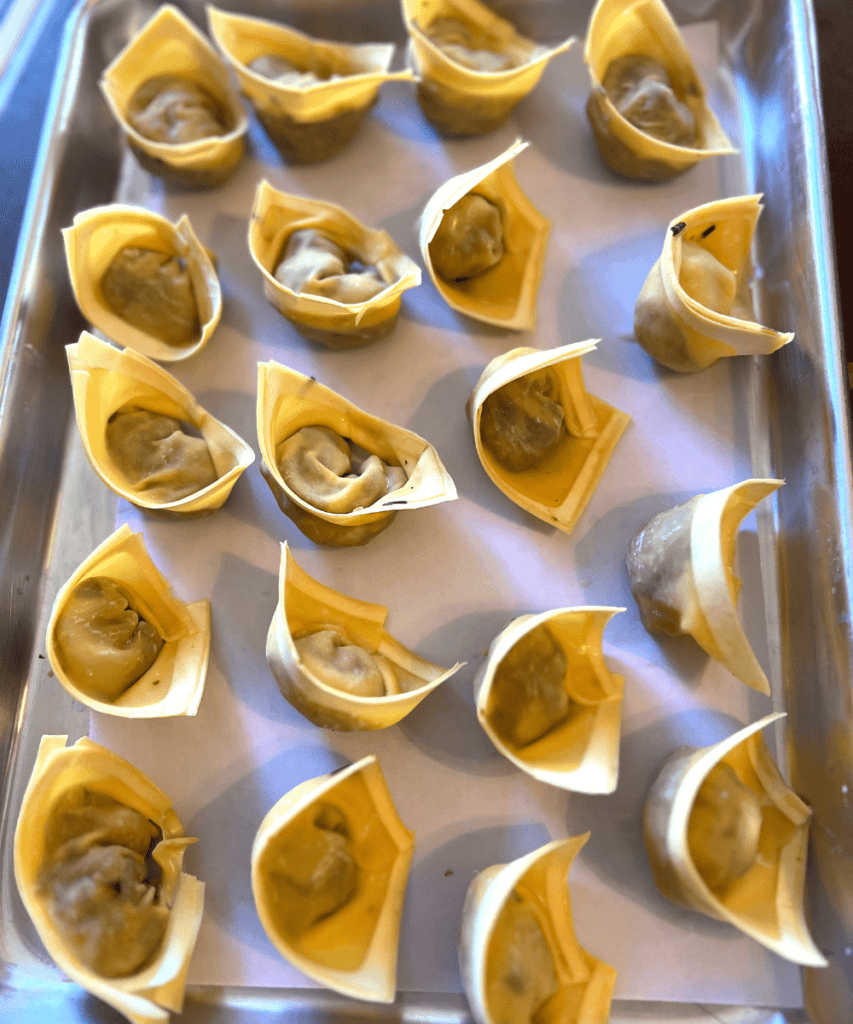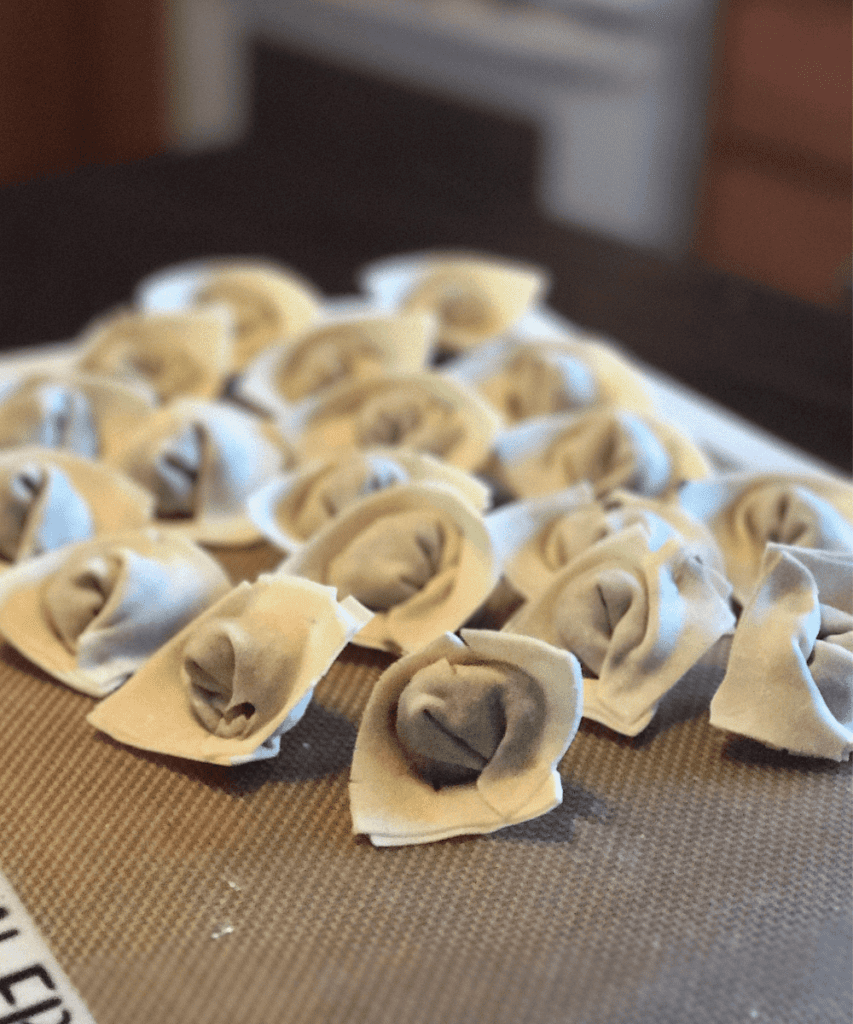 To make the broth:
Heat up the sesame oil in a medium pot over medium heat, add in the shallots and garlic and cook while stirring for several minutes until soft and golden, being careful to not burn the garlic.

Deglaze the pan with the sake (or vinegar/Shaoxing wine) and let the liquid evaporate before adding the vegetable broth, mirin, soy sauce and roasted ginger.
Let the broth simmer for about 20-30 minutes on low, letting the flavors develop.
Once ready to serve, heat up the broth again (if needed) while bringing a big of water to a boil. Add in the desired amount of wonton dumplings straight from the freezer and add them 6-8 dumplings at a time (depending on the size of your pot), being careful not to overcrowd the pot.

Simmer for a couple of minutes – when they float to the top they are done. Remove and place in a serving bowl, and ladle the reserved ginger broth over. Garnish with basil, Thai chilis, and lime wedges. Enjoy with your favorite beverage!